Instant Feedback
Let your customers tell you what's wrong.
A poll is very quick way to gain customer input. Polls can be used to gain user insights or even as a form for lead generation.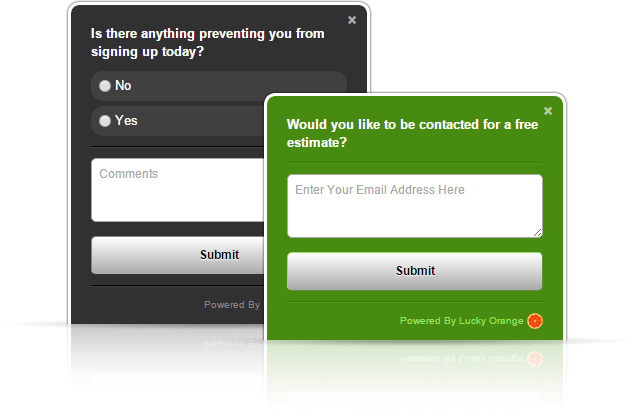 Triggers
Ask the perfect question at the perfect time.
Have full control over when & where your polls are shown. Wait until the user has visited a specific page, or catch them just before they leave the site.
Show polls to people from specific countries or browsers. You can even sample your polls to a certain percentage of visitors.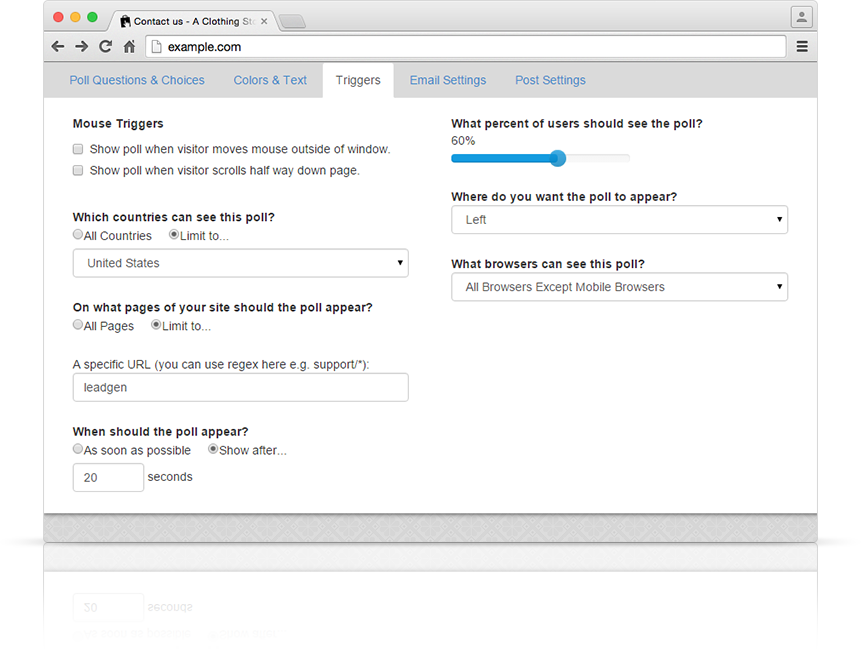 Craft the Perfect Poll
Use our simple editor to design the perfect poll.
Easily pick the color and text of your polls to match the look & feel of your website. All done through our dashboard, without the need to change code on your website.