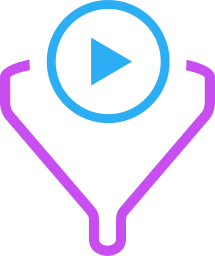 Conversion Funnels
Conversion Funnels let you quickly see where people abandon a process on your website such as "checking out" or "creating an account". Clicking on a funnel step will instantly filter your recordings to those visitors that abandoned
the funnel at that particular step.
1
Create Unlimited Funnels
Easily create funnels based on as many behavior tags as you want. Explore various pathways to conversions with
unlimited funnels.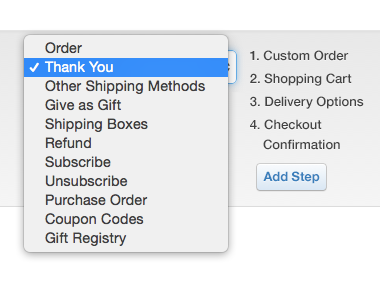 2
Identify Pain Points
Instantly identify the largest drop-off points in
your conversion process.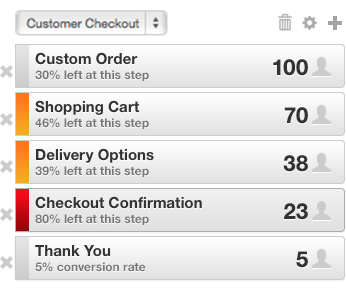 3
Watch the Moment They Abandon
Clicking on any step of the funnel will automatically filter all of
your recordings to the ones where people
never proceeded to the next step.