Fully Responsive
Desktop & mobile friendly chat that matches your brand.
Fits the look of your current site and looks great across all devices. Customize the colors and text of the chat widget to match the look & feel of your site.
When browsing on mobile devices, the chat window will fill the screen for a great user experience.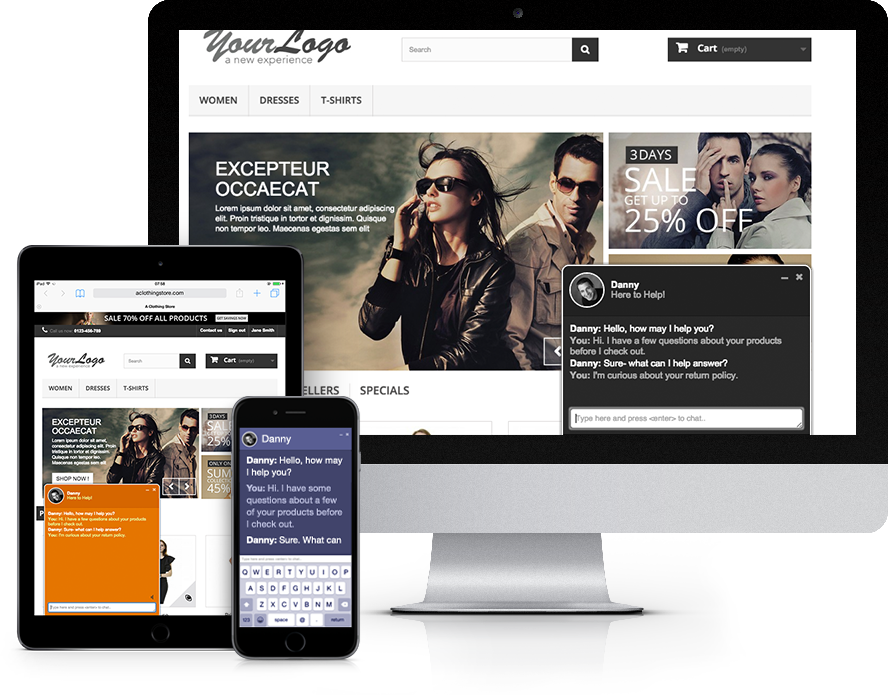 Increase Sales
Co-browse & help customers through the sales process.
See your customer's screen while you chat with them. Then, enable a pointer to highlight anywhere on the visitor's screen.
Pass in any custom data to our system such as an order number, customer ID, or name so you can know exactly who you are speaking with.